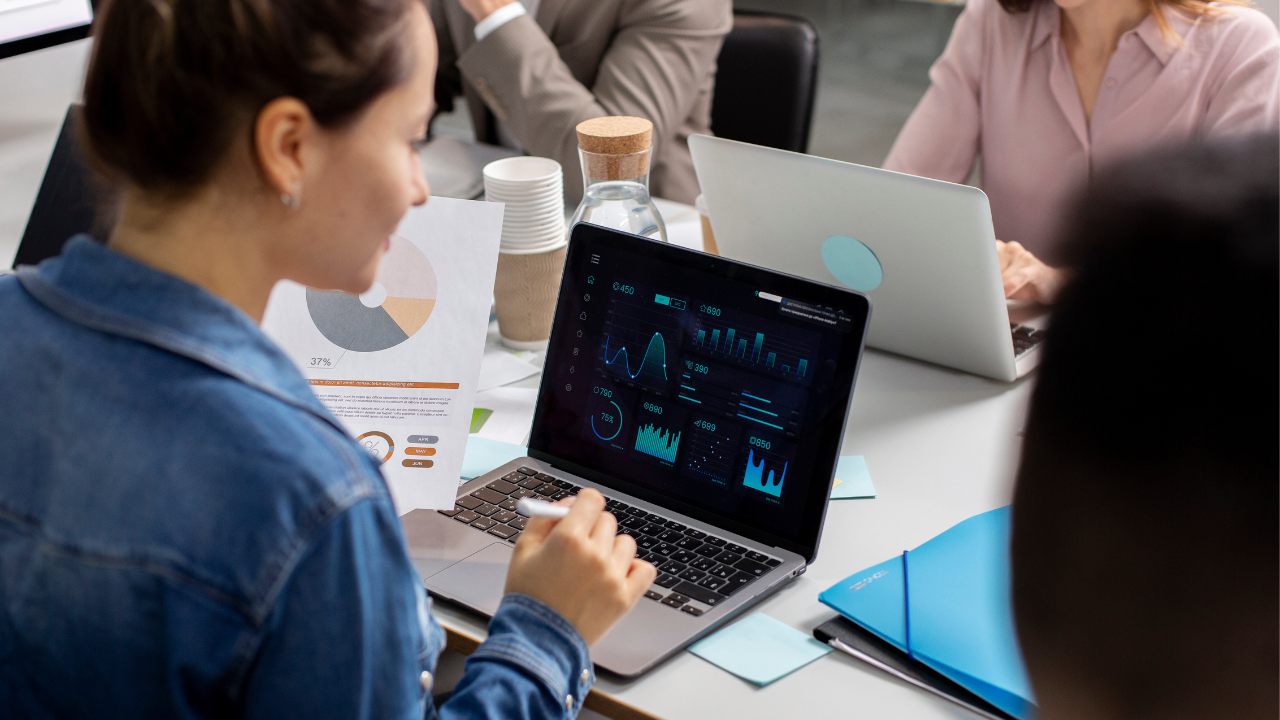 The New Era of Fair Pricing and True Partnerships for Enterprise Analytics
Enterprise Analytics initiatives are a strategic imperative for organizations. However, the path to success is riddled with challenges – not just
technical, but also financial and operational.
The High Costs of Enterprise Analytics Platforms
Traditional enterprise analytics platforms demand high license fees, burdening companies with unpredictable costs that seldom reflect their actual needs.
Wyntec challenges the norm by introducing a usage-based pricing model for our A2B Data™ product. You only pay for the data you integrate, ensuring much more predictable costs for your organization. This monthly tiered-based subscription covers all our product features– Data Integration, MetaInsights, and CWM Analytics. In essence, we provide more than just a data integration platform but the gateway to a universe of enterprise analytics capabilities.
The Reluctance of Consulting Companies to Share Risk
When launching engagements with data integration consulting companies, organizations often find themselves bearing the brunt of engagement risk. Even if the consultancy fails to deliver, they still get paid. Is that a fair deal? Certainly not. At Wyntec, risk-sharing isn't a lofty ideal, but rather a foundational principle. We position ourselves not as mere vendors, but as genuine partners with a pledged commitment to shared success. Our proposition is simple: If we don't deliver, we don't get paid. This shared risk approach has underlined our successful client partnerships for over 25 years.
Our Guarantee of Success
Wyntec's recipe for ensuring delivery success isn't about flooding projects with an army of developers starting from a blank slate. Our A2B Data™ product features and solutions utilize a powerful knowledge base, as well as a library of pre-built components. This enables us to generate the essential data integration mappings and code based entirely on your data ecosystem. This streamlines processes, ensures transparency to stakeholders, and eliminates possible human errors.
We don't just expedite delivery. We reduce the likelihood of project setbacks, guaranteeing our commitments are always met.
In conclusion, Wyntec stands out as a beacon of change, introducing fair pricing and establishing true partnerships. As the enterprise analytics landscape evolves, companies should seek partners like Wyntec who are not only adept at their craft but also value trust, transparency, and shared success. Easily tailor your next step to your specific needs on our flexible Call to Action page, where you can sign up for more information, schedule a brief Discovery session, or schedule a demonstration.
Subscribe to our free newsletter.
The Need for a Comprehensive Data Ecosystem View Information Stakeholders and subject matter experts often struggle with a fragmented view of their organization's data ecosystem. They lack clarity on the origin, lineage, business logic, and utilization of their data assets. The result? Actionable insights are difficult to obtain, and analysts waste countless hours resolving issues […]