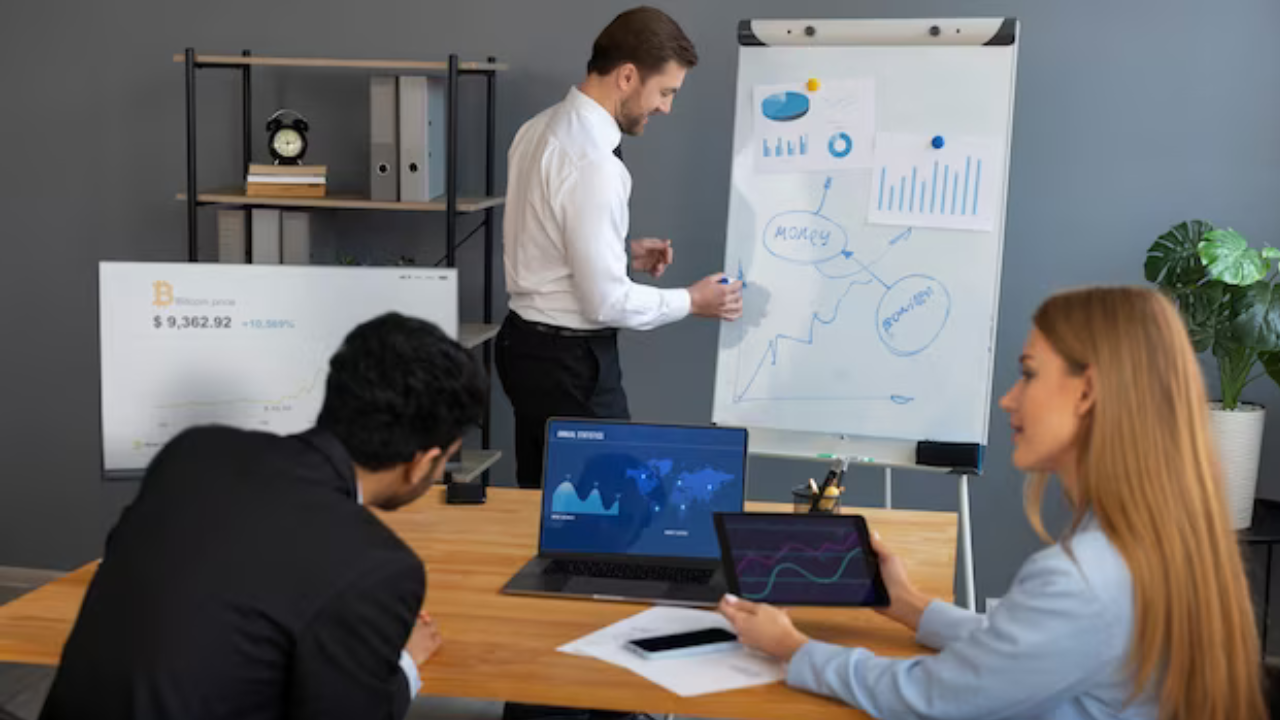 Revolutionizing Enterprise Analytics The Platinum Approach
For over three decades, organizations have followed a three-phase "left to right" approach to deploy their enterprise analytics platforms:
Acquisition – Data is acquired from numerous sources, forming the "left side" of the approach.
Transformation – This raw data is then consolidated into data warehouses or smaller, niche data marts.
Provisioning – Only when the data has been transformed do organizations validate whether business analytic needs can be quickly satisfied.
Unsurprisingly, by this point, they're playing catch-up. A new and better approach is clearly needed.
Wyntec's Platinum Solution Approach
We begin our process from the "right side" by first determining the needs of individual business units. By leveraging our rich library of pre–built components, such as industry-specific data models and business rules – we quickly chart a blueprint that mirrors what your business genuinely requires. And we bring this vision to life at a breakneck pace. Importantly, we don't start from scratch but rather leverage what's already in place in your organization wherever possible.
Our promise is clear: With our Platinum Solutions, you're not just tapping into raw data stored in a data lake or data lakehouse. You're quickly satisfying your organization's business needs.
Benefits to you
Speed and Efficiency: Our approach not only meets business analytic demands rapidly, but also proficiently manages the intricate enterprise data machinery behind the curtain.

Source of Truth:

We provide a sound "Platinum" source of truth across all business units, ensuring alignment between diverse data sources and analytics demands.
Tailored Metrics: Our solutions deploy enterprise metrics that are intuitive, shareable, and governable, while still addressing specific departmental requirements.
Enhanced Flexibility: Departments can effortlessly utilize alternate data sources and definitions to further satisfy their unique needs.
Embrace the future with the Wyntec's Platinum Solutions and turn your raw data into a true strategic corporate asset that quickly satisfies departmental analytic needs. Easily tailor your next step to your specific needs on our flexible Call to Action page, where you can sign up for more information, schedule a brief Discovery session, or schedule a demonstration.
Subscribe to our free newsletter.
The Need for a Comprehensive Data Ecosystem View Information Stakeholders and subject matter experts often struggle with a fragmented view of their organization's data ecosystem. They lack clarity on the origin, lineage, business logic, and utilization of their data assets. The result? Actionable insights are difficult to obtain, and analysts waste countless hours resolving issues […]